How to Choose the Best Meter Mix System for Your Company
Posted on

July 30, 2018

in blog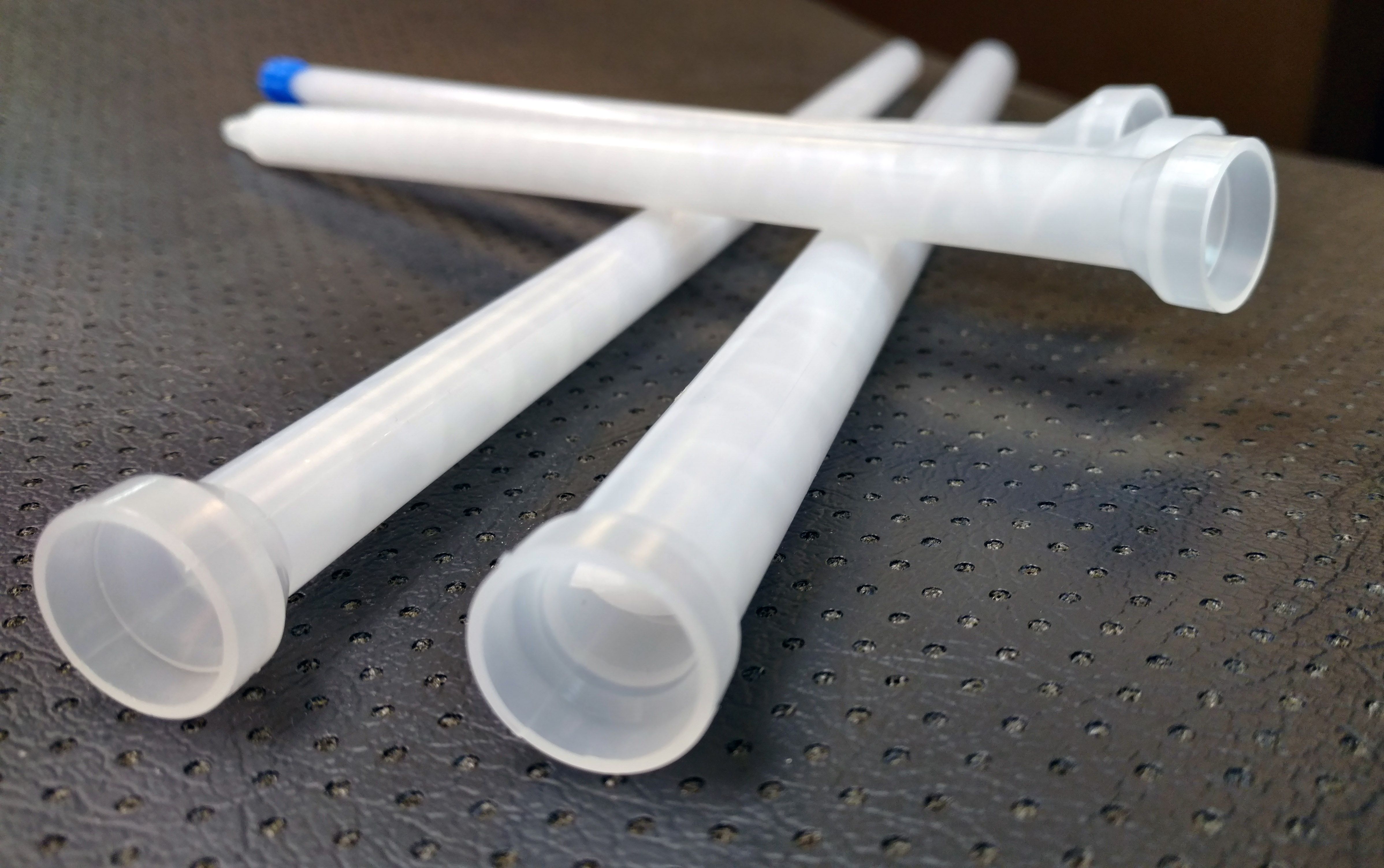 There are two type of meter mix systems options available for your adhesive dispensing system, but knowing the ins and outs of both is important. If you're looking to install new meter mix systems, consider the pros and cons of both.
Static mixer
A static mixer does not rely on moving parts to mix the product; instead, it relies on the force of the material as it's pushed through the mixture, effectively splitting and recombining the mixture until it's uniform. Static meter mix systems eliminate any air bubbles and saves the company using it both time and money. This is a much better method than relying on traditional hand meter mix dispensing methods. You meter the product by replacing and utilizing different rods with different strokes to get your desired mixture — changing the ratio of repetition can be done by selecting new rods with different diameters. These mixers are easy to maintain and often low in price.
Dynamic mixer
Dynamic mixers rely on moving parts driven by a motor. The rotary element mixes the mixture evenly and uniformly as it enters the chamber. These meter mix systems often come with a flushing port, which allows access to drain the solvent from the machine to prevent curing and the creation of copolymers within the chamber.
Dynamic meter mixers are pricier upfront and do a better job than mixing a material by hand. However, it does also out-perform the typical static mixing system due to the movable parts. This high-precision machine is great if you're working with multiple products with different viscosities.
Choosing which is right for you
The best way to choose the correct meter mix systems is by analyzing the volume of product your company produces and by considering the relative viscosity. Remember that the centipoise is the unit of viscosity that is measured, but it only works for room temperature materials. Consider the heat present in your mixing system when you account for the relative viscosity of your adhesive. Static mixers and dynamic mixers are great for mixing high volumes of liquid. While static meter mixers add considerable volume to your product, the product will be more well-mixed in a dynamic meter mixer.
Meter mix dispensing systems are faster, easier, and more reliable than doing your mixing and dispensing your mix by hand. Not only will this save you money by accurately dispensing your product, it guarantees the safety of your workers.