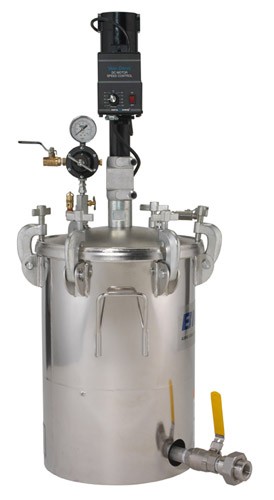 Tanks
---
Available in sizes from 2 - 60 gallon.
Air and electrically driven agitators for filled materials, or for degassing.
ASME code for pressures to 110 psi, as well as full vacuum.
Ultrasonic/Capacitance Level Sensing with Low and/or High level alarms.
Automatic refill controls.
Heat
Stainless or Galvanized
Agitation is available for our tanks and supply reservoirs. Low speed, gear reduced electric or pneumatic with large impellers to ensure complete homogenization of heat ,pigment, filler, etc.