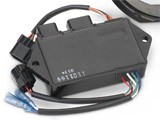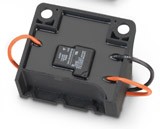 Potting and Encapsulation
---
What is electronic potting and encapsulation?
Potting and Encapsulation can be defined as the following:
The process of encasing/protecting an electronic assembly within a container, typically using a thermosetting material which provides resistance to shock and vibration, or exclusion of moisture and corrosive agents.
If you are interested in learning more about EXACT Dispensing Systems as a company, or you'd like to learn more about our potting and electronic encapsulation processes, please feel free to read this ARTICLE or contact us directly. An EXACT Dispensing Systems representative would be happy to answer any questions you may have in regard to our products and services. EXACT personnel are standing by to take your call.
---
Products for Potting and Encapsulation:
B Series Gear Pump Metering Systems
---
Product Application Stories:
Medical Device Manufacturing Application Story
Capacitor Manufacturing Application Story