METER/MIX DISPENSING SYSTEMS
At EXACT, we are committed to providing you with the right dispensing system to meet your requirements. Whether you're looking for meter/mix systems, resin/adhesive dispensing equipment, epoxy mixing equipment or accessories, we build, customize and configure the best solution for your meter mix or single component dispensing needs. Browse our compete line of products below to get started!
With over 58 years of practical application and process collective experience, we go above and beyond. You'll always get the dispensing parts and meter/mix systems you need, right when you need them – guaranteed.
Unsure which product is best for your application? We are more than happy to help. Just give us a call at 207-563-2299 to discuss your meter mix dispensing needs. We aren't happy unless you are happy. Thanks for choosing EXACT Dispensing Systems!
For void/bubble-free potting in critical applications.
For automated dispensing, custom engineered motion systems integrated with EXACT's meter/mix systems.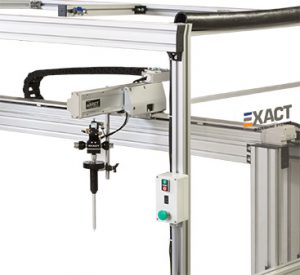 Consistent and controlled use of heat for dispensing heated resins with the best production results possible.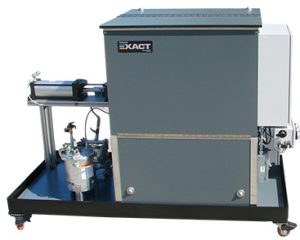 Level Controls
We offer low level sensors with audible/visual alarms.
Options available:
High/low combination with auto-replenishment of supplies from bulk containers
HMI monitoring control packages of supply levels