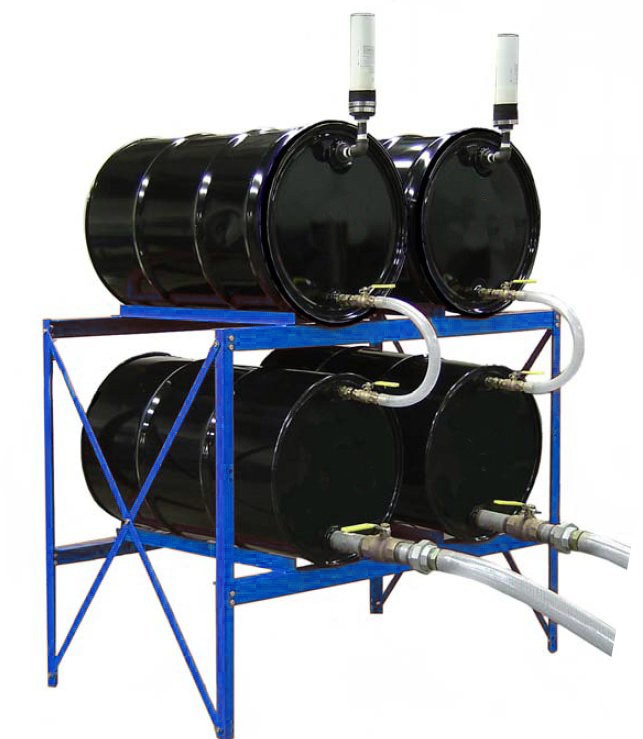 Cascade Drum Assembly
---
A Cascade Drum Assembly has 55-gallon drums serve as the reservoirs. A "Cascade" drum stand is provided, which allows two drums, each of the A and B materials, to be stacked on their sides. The top drum feed on each side serves as a replenishing supply and feeds the bottom drum through a shut off valve and a hose. A desiccant cartridge is provided on both replenishment drums for drying incoming air.
The advantage to using the Cascade Drum Assembly system is that it allows the user to maintain a full supply drum at all times. The system effectively precludes the intrusion of ambient air into the material, an especially important feature when using moisture sensitive resins. It also eliminates the process of having to switch drum pumps at each replenishment, thus avoiding a required bleed procedure.
The Cascade Drum Assembly is an optional component of the new "BIG SHOT" meter/mix system now available. When BIG SHOTS are required ask for EXACT.
Want to learn more? You can speak to an EXACT Dispensing System representative by calling us directly at 207-563-2299. We look forward to assisting you.