Expanding Production
Expanding Production. If your production requirements have increased and your current potting or encapsulation process is not keeping up, we can help you determine the best path for increasing capacity and improving productivity with our broad line of meter-mix equipment.
Upgrading Processes. If you're currently hand mixing resin and pouring it into your product, you're probably throwing away money—not only in wasted material but also through high part-reject rates due to uncured or improperly cured resin.
Starting New Projects. If you're starting a new project and have no experience with meter-mix equipment, we know how challenging it can be not only to determine which resin is right for your process but also which metering equipment will provide the performance criteria you need. Don't give up hope! With our 28 years of experience building quality meter-mix equipment and working with a host of manufacturing processes, we are in a unique position to help you find a productive, sensible, cost effective meter-mix solution. We'll even help you find the formulators who can provide the appropriate resin.
Resolving Quality Issues:
Are you having quality issues due to any of the following?:
High reject rates due to potting issues?
Hand mixing issues (entrapped air, improper mix ratio, incomplete mixing)?
Meter-mix system performance issues due to poor design or work man-ship?
Check Valve metering issues (lead/lag) causing poor mixes?
Current meter-mix system unsuited to the application requirements?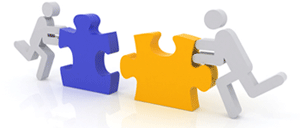 A surprising number of new customer inquiries are very concerned about these exact issues and we've found that clients are often left wondering what steps to take to resolve the situation. We fully understand the reasons for these issues, and we take the time to work with every client to find a perfect solution.