What You Should Know About The Epoxy Dispensing Market
Posted on

January 5, 2019

in blog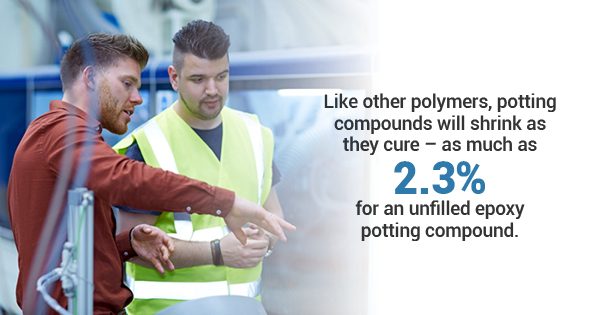 There are countless industries that are able to benefit from the technological innovation posited by adhesive dispensing, but some rely on epoxy dispenser systems more often than others. If you've been interested in the statistics surrounding epoxy dispensing and meter mix systems, look no further: here's an introductory dive into the market of adhesive dispensing systems.
The importance of meter mix systems
Because innumerable industries can benefit from the use of adhesive dispensing systems, it's essential that exact dispensing is achieved. Any maldistributed epoxy can reduce industry quality and potentially put your consumers at risk. When you're looking for the best meter mix equipment, ensure you're getting custom dispense valves for your unique dispensing machine.
What industries can benefit from an epoxy dispenser system?
Fluid dispensers are utilized in a variety of fields. Here are just some of the industries that benefit from exact fluid and epoxy dispensing:
Construction
Fluid packaging
Automotive manufacturers
Aerospace and defense crafts
The medical field and industry equipment
Electronics manufacturers, including phone makers and more.
Photovoltaic applications and solar panels.
When epoxy dispensing is done with accuracy and efficiency, it enables multiple industries to reduce waste and improve the quality of goods and services they deliver. After all, potting compounds will shrink when they begin the curing process by up to 2.3%. It's essential that fluid dispensing systems account for variable factors like these in order to deliver the best quality service.
Projections for the future?
In 2015, the global market for fluid dispensing equipment was nearly $6.25 billion and it was only projected to grow. This is primarily thanks to advancements in technology that are able to improve efficiency and accuracy in the epoxy dispenser systems created. As such, adhesives and sealants were the largest product sector in 2015, making up nearly one-third of the total revenue. Growth is particularly prevalent in Asian markets, but industry growth is expected to increase worldwide in the coming years. The largest growth sector is expected to occur in transportation and automotive manufacturing.
For the best in epoxy dispenser system creation, rely on Exact Dispensing to meet all your epoxy dispensing and manufacturing needs. Call today to speak to our experienced staff to start the new year off right.