Dispensing Under Vacuum
Posted on

May 28, 2019

in News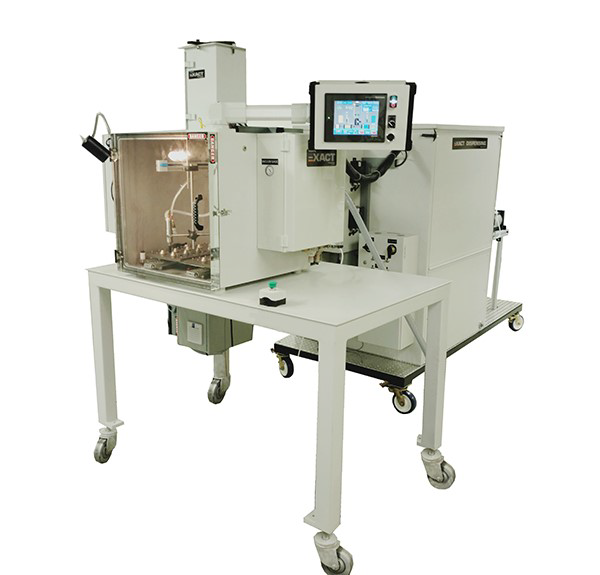 Dispensing Under Vacuum
EXACT Dispensing Systems is a leader in the application of dispensing under vacuum. EXACT has been a leader in this specialized processing area for years with systems in operation throughout the USA and around the world.
EXACT offers a line of vacuum potting and encapsulation systems in response to increasing demand for dispensing environments that are free of air. With the drive for higher and higher energy efficiency in everything from EV (Electric Vehicles) to the potting of high voltage or critical electronic components including connectors and coils, the demand for "air free" deposition is critical and on the rise.
The vacuum process provides improved impregnation in difficult-to-reach areas (e.g. around pins, under circuit boards, around electric motor coils) and ensures void-free encapsulation. With the advent of quick-setting resins, a user can, in some cases, pot components and ship in the same day.
Typical EXACT systems consist of a single- or two-component meter, mix, dispense unit and one of EXACT's vacuum chambers selected from our expanding line-up. Vacuum chamber controls are available with manual, semi- and fully-automatic functions. A complete auto-cycle control is available for multiple parts production.
To determine if vacuum dispense is suitable for your production, give EXACT a call. We have a wet test and development lab in beautiful Newcastle, Maine where we can test your parts with your resins to see if this process is suitable and valuable to you and your clients.