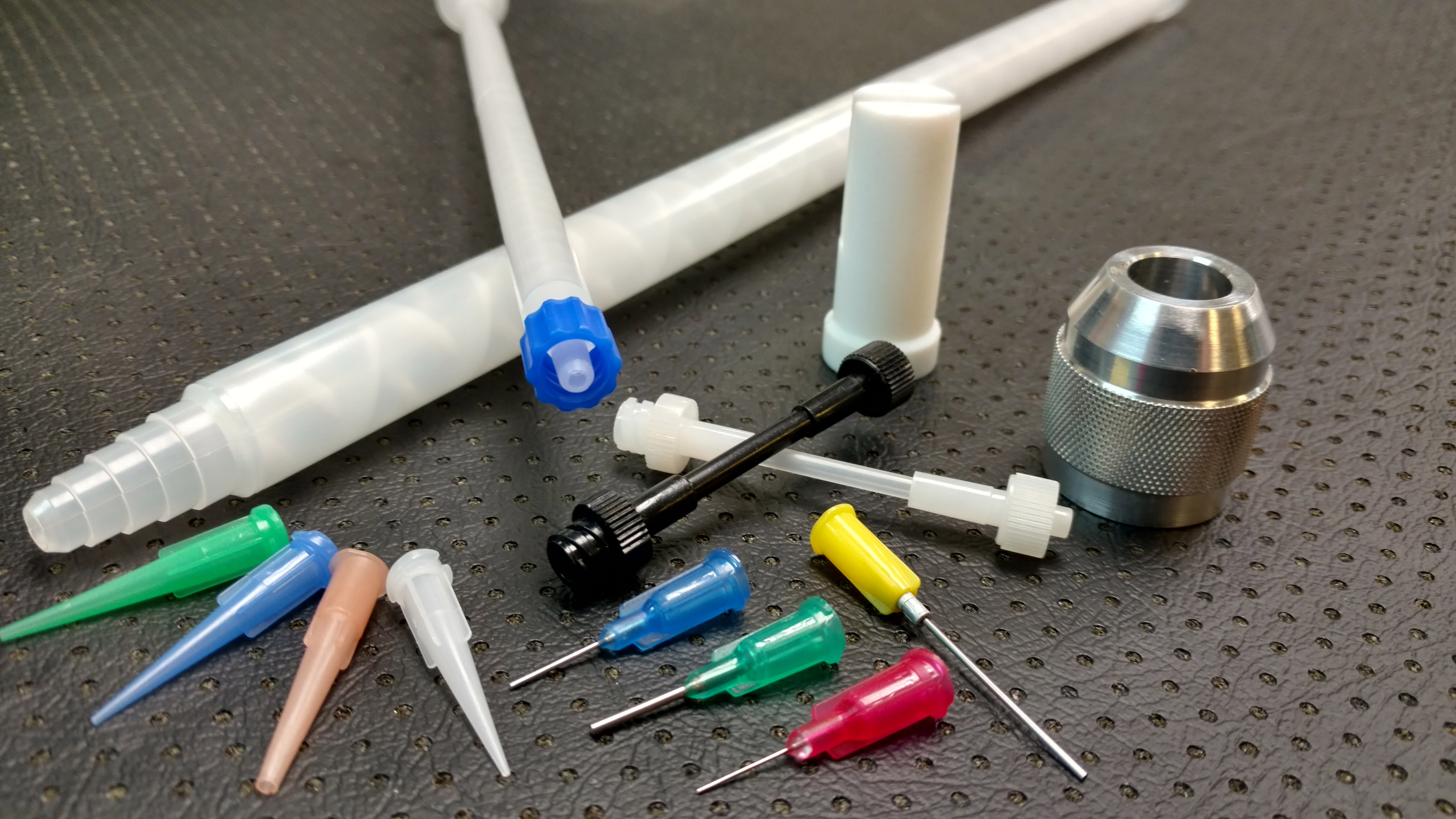 EXACT Static Mixers
EXACT carries the full line of TAH Static and Dynamic Mixers.
The 160 Series Static Mixer offers a user-friendly method of mixing plural component, reactive materials.
Cleaning mixer elements, dispense manifolds or solvent flushing can be time-consuming and expensive. The Series 160 eliminates these problems. Your formulation remains divided until it converges within the large "bell" of the 160-series static mixer, then traveling through the patented spiral designed elements providing unparalleled mixing. Cleanup simply involves removal and disposing of the mixer at the end your production run. Various diameter and length mixers are available completely interchangeable.
EXACT also offers the 442 Dynamic Autovalve System for those difficult mixing formulations. Both the static and dynamic offerings provide the ease of disposability.
Peripherals such as Mixer nuts, Mixer jackets (for higher pressure applications), Luer Lok Adapters, Luer needles and other "Point of dispense" items are available and of course Meter-Mix dispensing Equipment.
 Blanket Mixer Discount Program
Quantity Discount Prices
Lock in your Prices for the Duration of the Order
Optional Predetermined Release Dates
Materials of Construction
Housing: Polypropylene 
Elements: Acetal
*Mixer Jackets Available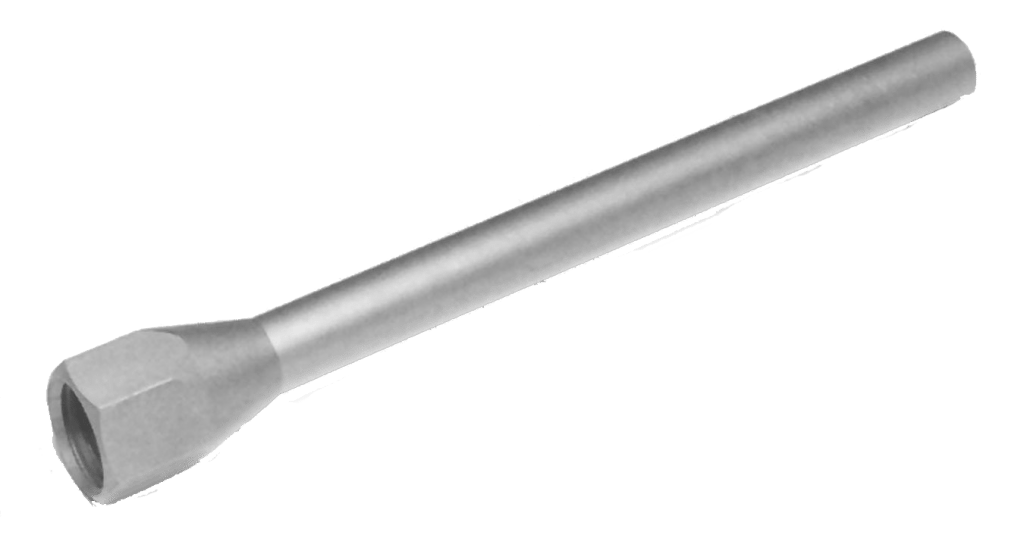 Specifications:
 

PART NO.

 

MIXING ELEMENT

 

Length

 

OD

Max psi

@ 75º F

160-408SH

160-416SH

160-424SH

160-432SH

160-448

160-608SH

160-616

160-624

160-632

160-648

160-718

160-724

160-732

160-812

160-818

160-824

160-830

160-840

161-212

161-218

161-224

161-230

161-236

.187"   Diam x  8 El

.187"   Diam x 16 El

.187"   Diam x 24 El

.187"   Diam x 32 El

.187"   Diam x 48 El

.250"'   Diam x  8 El

.250"   Diam x 16 El

.250"   Diam x 24 El

.250"   Diam x 32 El

.250"   Diam x 48 El

.314"   Diam x 18 El

.314"   Diam x 24 El

.314"   Diam x 32 El

.370"   Diam x 12 El

.370"   Diam x 18 El

.370"   Diam x 24 El

.370"   Diam x 30 El

.370"   Diam x 40 El

.500"   Diam x 12 El

.500"   Diam x 18 El

.500"   Diam x 24 El

.500"   Diam x 30 El

.500"   Diam x 36 El

2.6

3.9

5.2

6.5

9.0

3.6

5.5

7.5

9.5

12.8

7.0

8.8

11.4

5.4

7.3

9.1

11.2

14.2

6.7

9.1

11.6

14.1

16.6

.300

.300

.300

.300

.300

.370

.370

.370

.370

.370

.461"

.461"

.461"

.510

.510

.510

.510

.510

.660

.660

.660

.660

.660

500

500

500

500

500

360

360

360

360

360

330

330

330

300

300

300

300

300

270

270

270

270

270