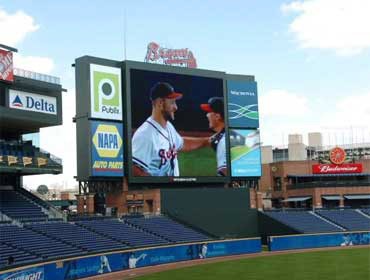 Lighting / LED Encapsulation
---
Direct encapsulation of light emitting diodes (LEDs) utilizing room temp or heated resin.
Single step encapsulation process.

---
EXACT Dispensing Systems supplies the right solution for LED Encapsulating applications.
Whether it is mega screens made up of many thousand LED's (Mesh LED Displays) or Micro fiber optics utilized in the medical and scientific field, EXACT can custom fit a solution for you.
Automotive vehicle lighting
Display for sports and advertising
Back lighting for LCD screens
Aviation display lighting
Airport lighting
Street lighting-Traffic Control
Rail & road signaling systems
Architectural lighting
Domestic lighting
Medical
---
Product Application Stories: