Meter Mix System Solutions
---
Meter Mix Dispense
---
We have over 40 years of experience developing Meter/Mix solutions for volumetric mix ratios of 1x1 to 10x1 and any ratio in between.
Inline piston metering, pneumatic or servo driven options as well as gear metering are some of the technologies.
We utilize to provide you the appropriate solution for your application.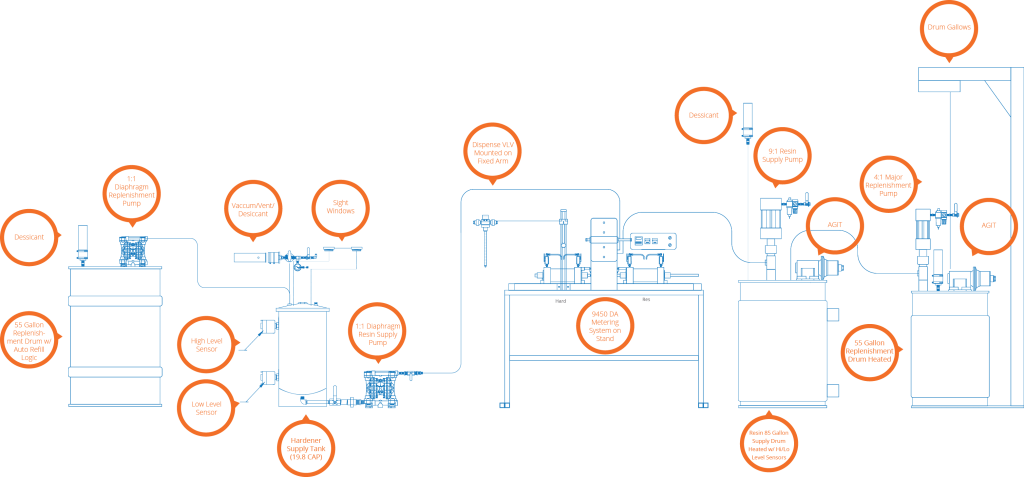 System Solution Meter Mix Drawing
Precision Bead Dispense
---
If you require good bead control in automated production, utilize the new BeadMaster servo drive single or plural component metering solution. This high performance system is ideal for managing bead profile and dispense volumes for low to medium viscosity adhesives or sealants.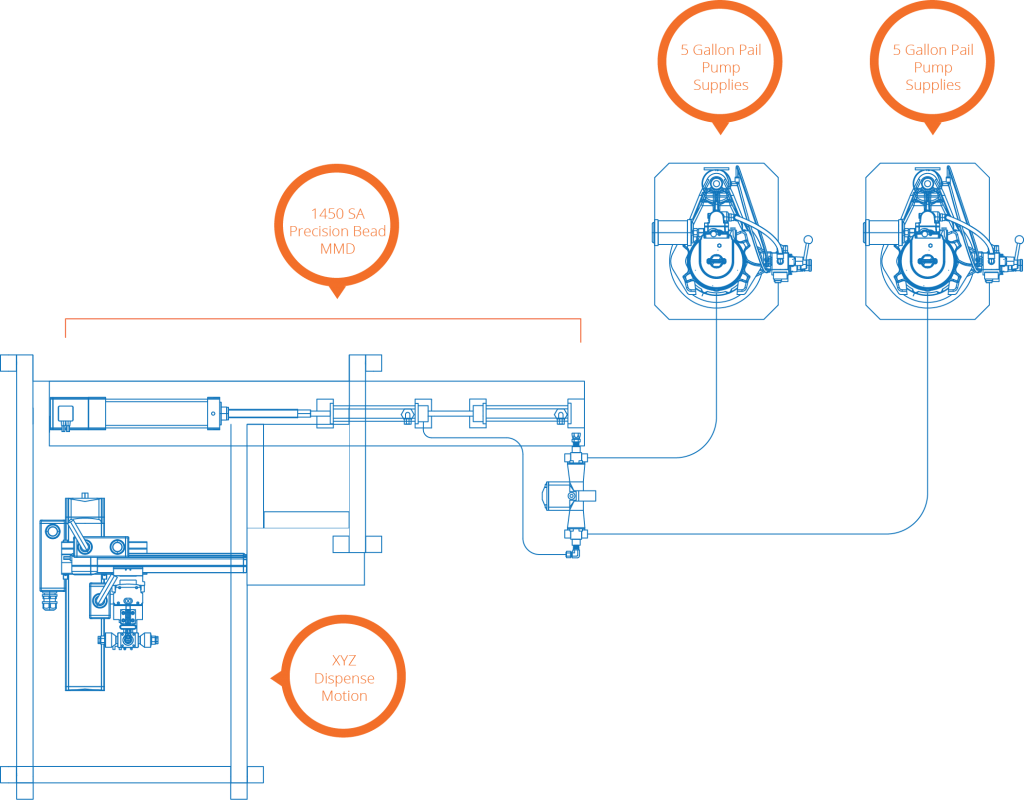 Precision Bead Meter Mix System Drawing
Vacuum Dispense
---
For the highest quality, air-free results utilize the EXACT vacuum dispense VC solution that dispenses within a vacuum environment to eliminate entrapped air and humidity.
Consider our new High Density, programmable version that increases part load density within the vacuum chamber by 25%.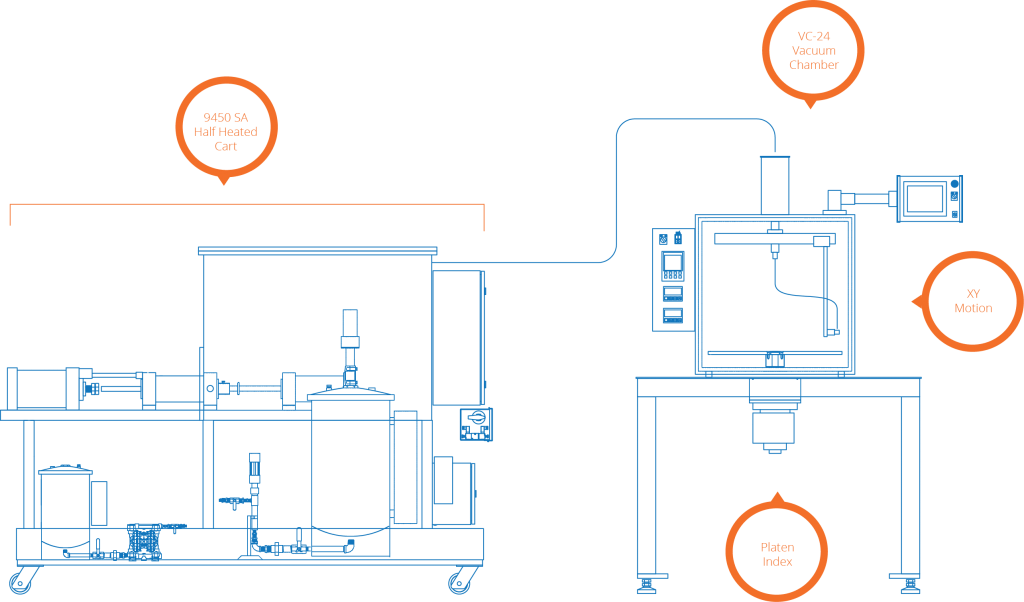 Vacuum Dispensing System Drawing
Temperature Conditioning
Heat applied to the resins during the meter mix dispense process reduces resin viscosity allowing easier fill performance.
Simply providing independent heat zones leaves "cool" circuits that cause variation in viscosities, flow, pressure and possibly ratio.
EXACT's Hot Box Solution heats the entire system offering the best in fluid control.
Click here to learn about our Hot Box System
Automated Fill
---
Filling of containers, molds and cavities can be optimized by using an EXACT Optical Fill Sensor (OFS) Solution that views the level of dispensed single or plural component resin in the cavity. These solutions are ideal when the required volume to fill the space is variable or unknown.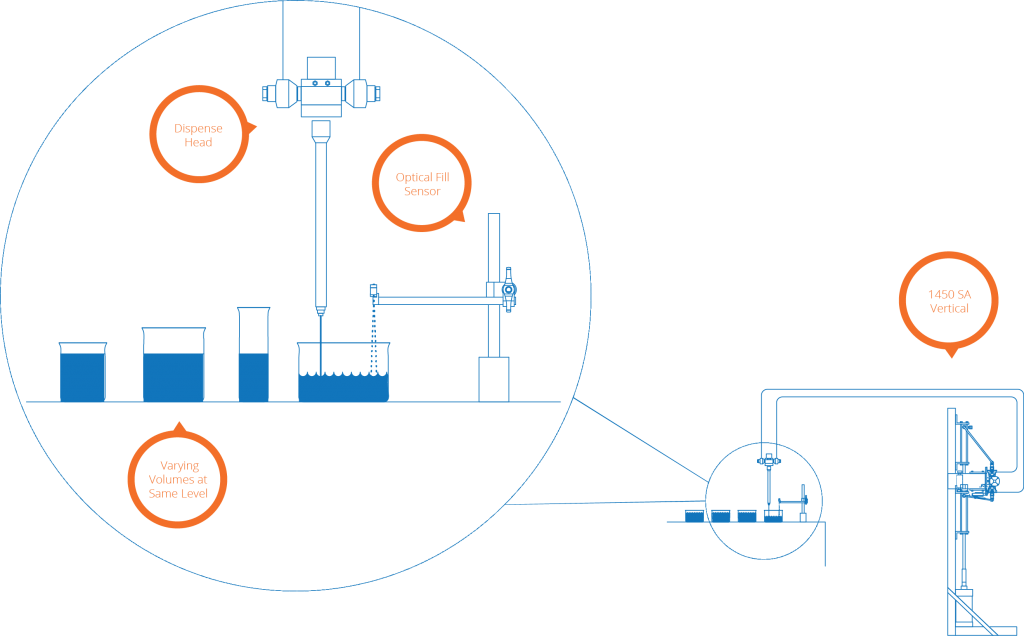 XY - D Automation
---
These solutions offer both XY motion platform control and dispense control in a single integrated solution providing easy start-up and operation.
Customized Systems
---
We can design and build a complete system customized to your needs and requirements.