Exchange Forum
Capacitor Manufacturing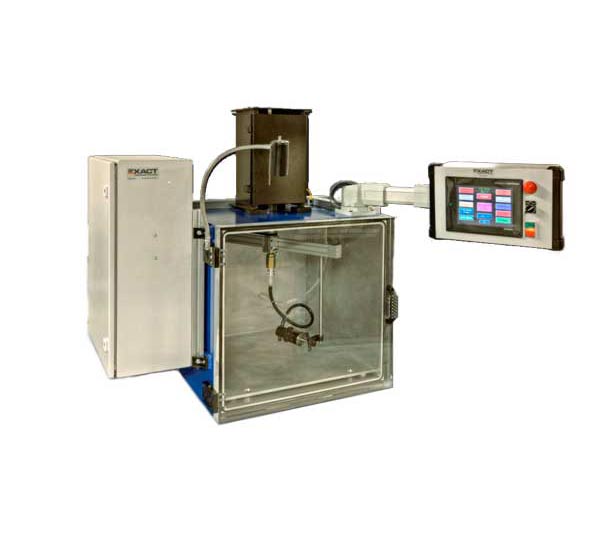 Potting small & large capacitors using a fast setting, plural component urethane.
The Challenge:
The company manufactures a wide range of film and foil capacitors of all sizes. A fast setting resin is used which requires flow capabilities allowing completion of parts within a short period of time and without knit lines. Larger products can require shot sizes up to 15 lbs.
The customer had several meter/mix systems from Exact which were in use on existing production lines. These systems were of varying sizes and throughput capabilities. Increases in existing production capacity were being called for, as well as added capacity for new products.
The challenge was to find a means of satisfying higher overall throughput requirements while incorporating new equipment within strict budgetary guidelines.
Solution:
Exact Dispensing Systems engineers provided a new common A/B bulk feed supply that could provide material to all of the systems, saving the customer significant expense over the use of dedicated supply systems for all three. Appropriate bulk feed pumps were added where necessary to ensure suitable throughput rates for each of the lines. The largest capacitor required a meter/mix system that could dispense a 15 lb. fill in minimal time. An Inline Model 9450 Double Acting system was installed which provides continuous output, thus keeping fill times within the required dispense budget.
Result:
The customer is able to run a broad variety of products between multiple production lines, satisfying rate demands for each.