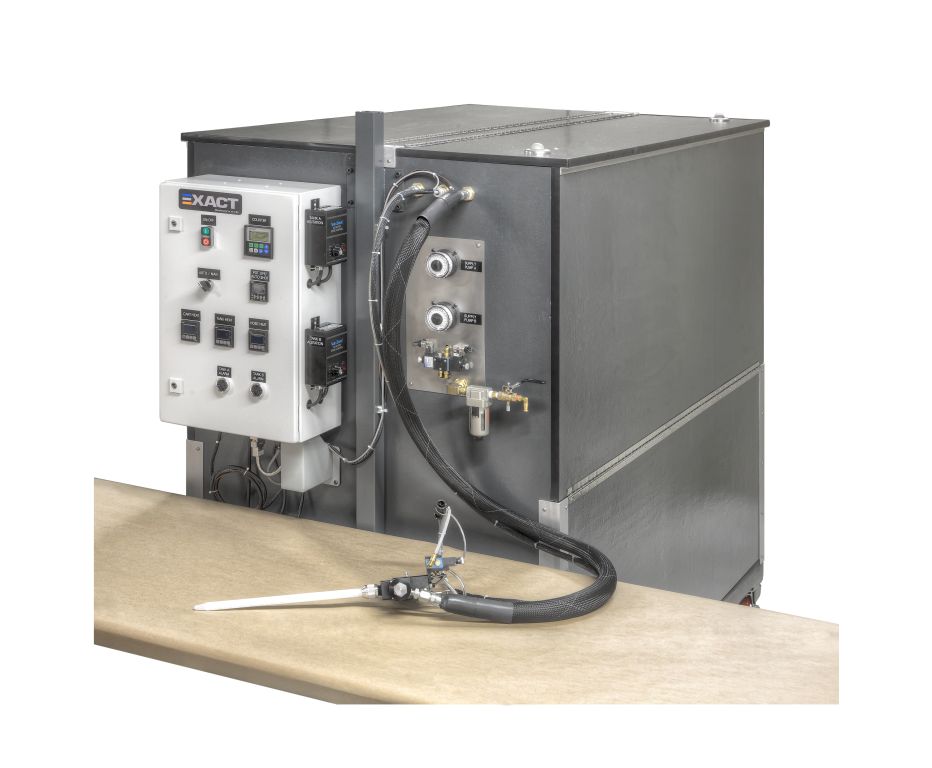 "Hot-Box" Heated Dispensers
---
Why EXACT Heated Dispensing?
The "HOT BOX" Dispensing System from EXACT Dispensing Systems solves the problems associated with the meter mix dispensing of heated resins. This family of heat dispensing products has been developed to provide temperature consistency and control year-round with a simple trouble-free approach. Specify the "Hot Box approach" to consistent and controlled use of heat for the best production results possible.
Whatever your heated dispensing needs are, EXACT Dispensing Systems can help you perform innovative solutions to your engineering and manufacturing problems. When it comes to our meter mix dispensing equipment, EXACT Dispensing System's industry knowledge and expertise is second to none. Do you have questions about our heated dispense Systems or about our meter mix dispense equipment? We're glad to assist you in any way we can. Simply reach out to an EXACT Dispensing Systems representative today by dialing 207-563-2299, or view our contact info here.
Standard Features:
Heated cart to fully enclose the fluid components
"Custom" fixed mix ratios anywhere from 1:1 through 10:1
Feed tanks "on board" in the heated chamber (2.5-19 gallon options)
Positive displacement feed pumps included
Heated A and/or B outlet hoses to the dispense valve
Model 400 AutoValve with trigger handle or fixed mounted options
Disposable static mixer
Cart fitted with swivel/fixed casters for easy maneuvering to production sites
"HOT BOX" Meter/Mix & Dispense Systems are available in Full and Half Heated Options