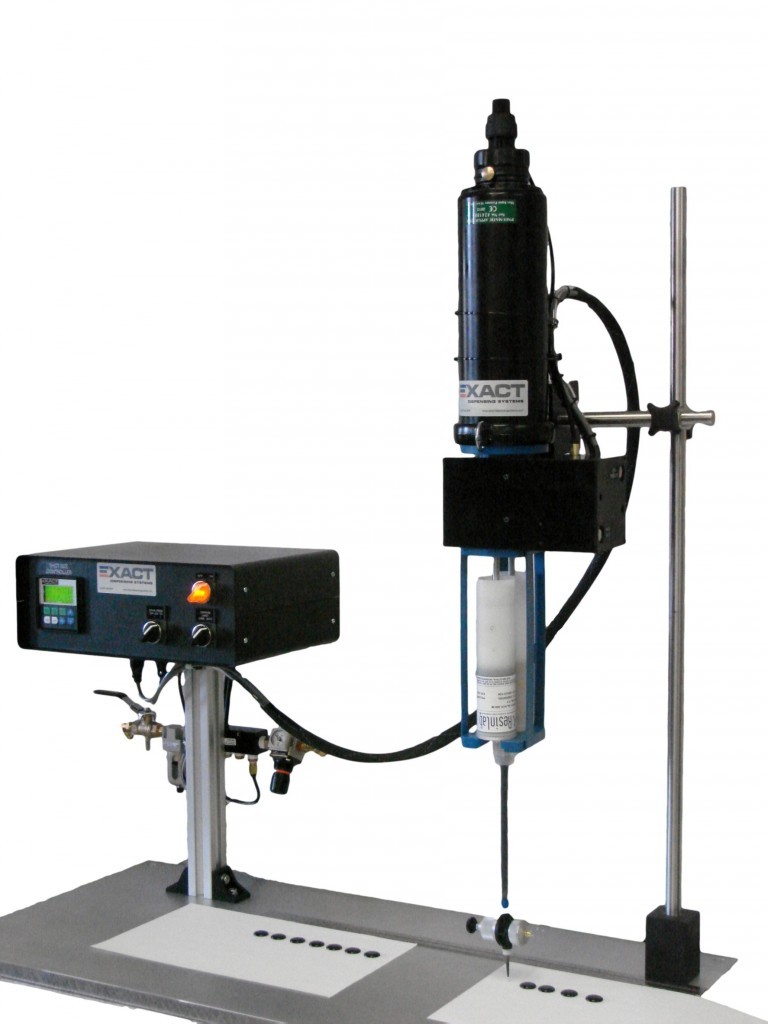 Digi-Shot Cartridge Dispenser
Economical controlled shot size in a table top package. Add your cartridge and start dispensing today.
Specifications
Ratios: 1:1, 2:1, 4:1, 10:1 in standard 400, 600 and 750 ml cartridge configurations
Display: Touch screen HMI with 20 programmable shot sizes
Shot range: 1-20 cc
Features
Either handheld or in a stand
Includes rotary encoder and a complete electronic control package that allows operator to set very accurate shot size
Measures volumetric displacement and shuts the valve off when a preset has been reached
---
Options
Precision: Encoded Dispense Delivery allows an operator to digitally set the desired shot size. Multiple accurate shots per cartridge.
Mobility: Bench Mount or Hand Held, all in one unit.
Economical: Performance found on higher priced Meter-Mix Systems in a cost-effective package!