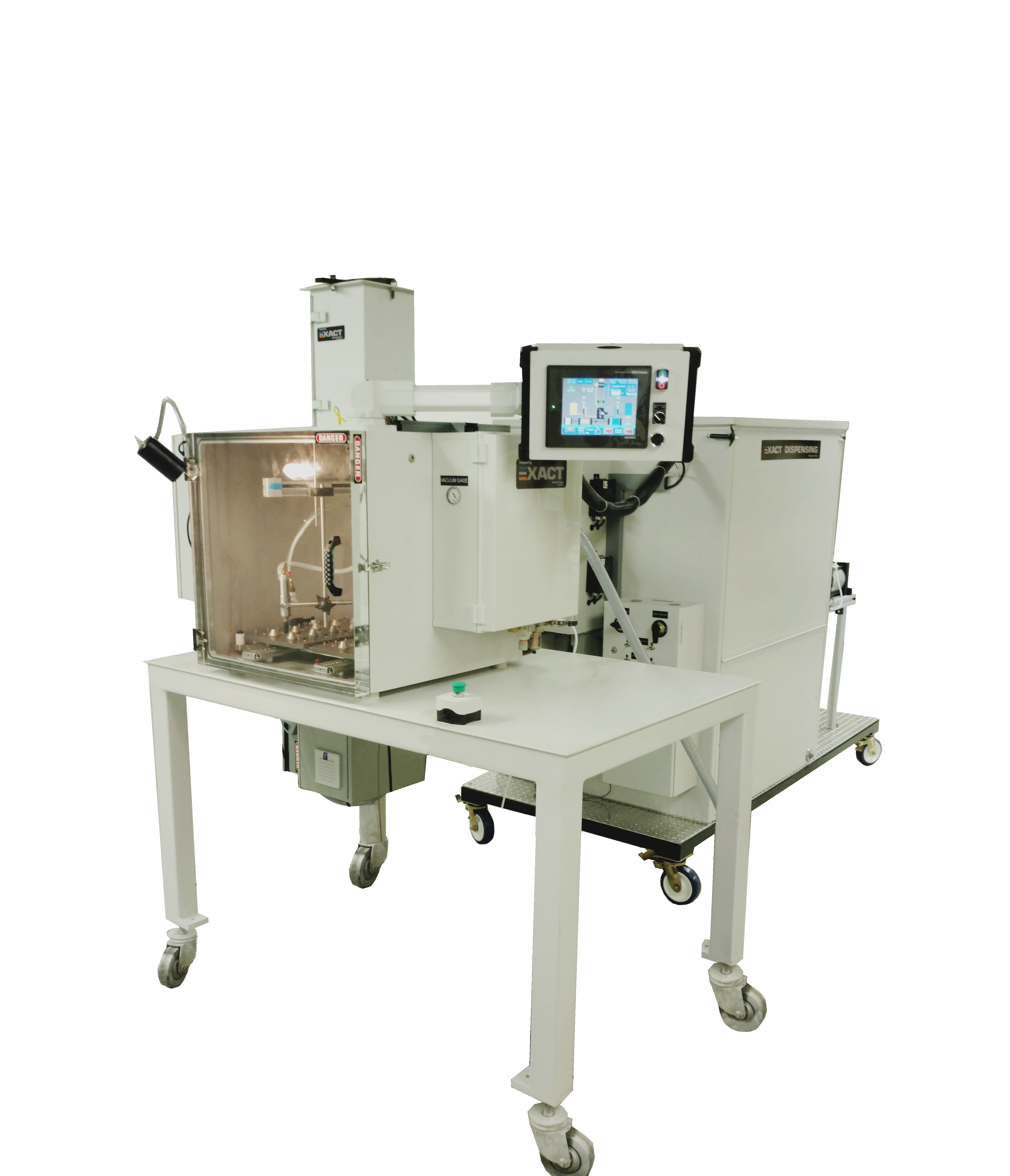 Vacuum Chamber Programmable Motion Control
EXACT's VC-PMC provides custom programmable process for:
Automated XY dispense positioning (infinite within the design envelope)
Automated levels of vacuum
Multiple Programmable Process "Recipes" that encompass motion, vacuum, and dispense
Specifications:
| | |
| --- | --- |
| Standard Chamber Sizes: | 18-24" available |
| Level of vacuum: | 2 torr (29.84 inhg) |
| Vacuum pull down time: | 30 seconds to 2.5 min. |
| Display: | Large 5x7" Touch screen HMI control console |
Typical Process:
Product is placed within the vacuum chamber.
Utilizing a customizable "Recipe", The VC-PMC will control the VC environment to the
desired level of vacuum and execute your custom process.
When the process is finished, the system will vent to atmosphere to allow removal of product
and ability to repeat or choose an alternate process from the "Recipe" library.